Ultrasound Clinic in Fresno, CA
We are proud to offer our patients high-quality ultrasound services at Fresno Medical Center! Call us today for more information or schedule an appointment online. We are conveniently located at 6069 N First St # 103, Fresno, CA 93710.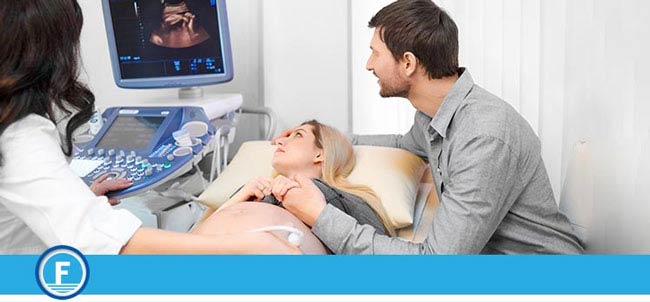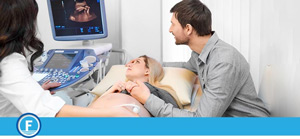 Table of Contents:
What can ultrasound detect?
What is ultrasound mainly used for?
What are the four uses of ultrasound?
When should doctors recommend ultrasound?
If you are looking for an ultrasound clinic in Fresno, CA, you have found the right place in Fresno Medical Center! To give you a better idea of what ultrasound services are all about, including the specific things they can detect and are used for, we have provided some questions and answers about ultrasound services below!
What can ultrasound detect?


Ultrasound is a medical imaging technique that uses high-frequency sound waves to generate live images of various organs and structures within your body, including your heart, liver, kidneys, blood vessels, and others. With that in mind, ultrasound can detect and assess such things as the following:

• Breast lumps
• Cardiovascular issues
• Cysts and tumors
• Gallbladder disease
• Genital and prostate issues
• Infections and joint inflammation
• Metabolic bone disease
• Thyroid disorders
• Uterine fibroids

During an ultrasound exam, the patient lies on a medical table, and a doctor or ultrasound technician applies a gel to your skin in the examination area. The gel allows the ultrasound probe (transducer) to emit sound waves through your skin, which bounce back or echo off specific tissues inside your body. The transducer captures the sound waves as they echo back through your body, and a monitor connected to the transducer creates images based on those sound waves.
What is ultrasound mainly used for?


Ultrasound is most commonly used to monitor pregnancy and evaluate how the health and development of a fetus. Doctors use ultrasound imaging to look for the baby's heartbeat, monitor its growth, look for any abnormalities in its development, and see determine how far along the expecting mother is in their pregnancy.

However, there are many other uses of ultrasound imaging. Since it is a non-invasive, painless, convenient, and safe diagnostic technique that yields quality information, it is often used whenever your doctor suspects any issues within the organs in and around your abdomen. Moreover, unlike X-rays, ultrasound does not emit any radiation to the patient or anyone else.
What are the four uses of ultrasound?


While there are many individual uses of ultrasound, there are generally four areas of medical disciplines that ultrasound is used for, including:

• Cardiology: ultrasound imaging can see inside the heart to look for abnormal functions or structural issues while also evaluating blood flow through the heart and blood vessels.

• Obstetrics and gynecology: While often paired with obstetrics, gynecology has slightly different concerns than the latter. As such, ultrasound imaging is a helpful tool for gynecology to examine breast or ovarian tumors, uterine fibroids, and other issues with the female reproductive system. Whereas gynecology focuses on the female reproductive system, obstetrics focuses primarily on pregnancy, childbirth, and postnatal recovery. Obstetrics also relies upon ultrasound imaging more heavily than any other medical discipline. Within obstetrics, ultrasound is used to measure fetus size, determine pregnancy due dates, check the position of the placenta, determine the sex of the baby, and for various other purposes.

• Thyroid gland: ultrasound imaging can create live two-dimensional images of the thyroid gland in your neck to detect thyroid nodules, as well as an underactive thyroid, known as hypothyroidism, or an overactive thyroid, known as hyperthyroidism.

• Urology: within urology, ultrasound imaging is used to assess blood flow through the kidney, see kidney stones, and for early detection of prostate cancer.

While there are other uses of ultrasound imaging that fall outside the above four medical categories, they constitute the majority of ultrasound uses.
When should doctors recommend ultrasound?


Given the various uses of ultrasound and the safety, effectiveness, and convenience of this diagnostic technique, doctors should recommend ultrasound whenever one of their patients are experiencing symptoms and concerns that likely indicate one of the medical issues or conditions for which ultrasound is commonly used to detect and that we have referred to in previous questions on this page.

We are proud to offer our patients high-quality ultrasound services at Fresno Medical Center! For more information about our ultrasound services or an appointment with us at Fresno Medical Center, please feel welcome to call us, schedule an appointment through our website, or visit our clinic for a walk-in appointment at 6069 N First, Suite 103, in Fresno, CA 93710. We proudly serve the areas of Burness CA, Fresno CA, Locans CA, Lone Star CA, Mayfair CA, Muscatel CA, Oleander CA, and West Park CA.