Primary Care Doctors Questions and Answers
Expert family care physicians and medical staff at Fresno Medical Center offer primary care, diabetic care, medical weight loss, and functional medicine services. Contact us today or schedule same day appointment online! We are open 5 days a week! We are conveniently located at 6069 N First Street Suite 103 Fresno, CA 93710, USA.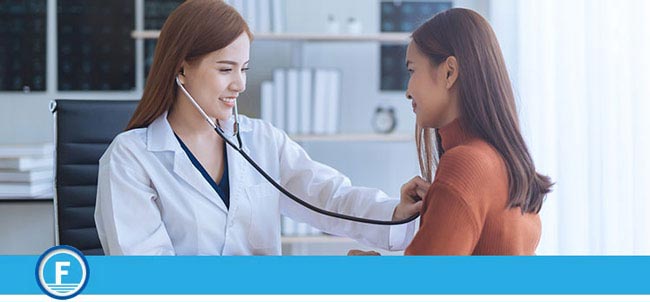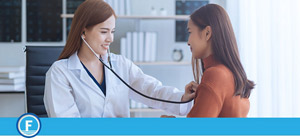 Table of Contents:
How do I find a primary care physician?
What do you see a primary care doctor for?
What does primary care physician mean?
What kind of doctor is best for primary care?
How much is a primary care visit?
Why choose a primary care doctor?
How do I find a primary care physician?


Choosing your primary care physician can be one of the most important and toughest decisions you can make for your health and the health of your family. It can be quite overwhelming if you don't know where to start. Consider the tips below when you are looking for a new primary care physician:

1. Check with your health insurance provider for doctors and clinics that are in your health insurance provider's network.

2. Ask your friends, family members, and other medical professionals (such as your pharmacist or dentist) whom you know for recommendations of primary care physicians they know.

3. Book a face-to-face meeting so you can meet your potential doctor in person. This will give you an idea if you like the clinic and if it is in a convenient location for you, a feeling for the staff and nurses, and ultimately it will give you the chance to gain an honest idea of how you might like the doctor.

Remember that you will be talking to this individual about some extremely private and intimate topics, so it's important you feel comfortable and that you can trust the doctor. Ultimately, you want to make sure you and your potential doctor are on the same page when it comes to your healthcare.
What do you see a primary care doctor for?


A primary care doctor acts as the cornerstone of your overall health and wellness. If you need a physical exam, if you have a cold or a sore throat, if you have questions about eating well, your primary care physician will be your first point of contact. Your primary care physician will largely take care of your preventative health and will refer you to specialists when you need them. Essentially, you can (and will!) see your primary care physician for anything and everything health-related.
What does primary care physician mean?


By definition, a primary care physician is a doctor who specializes in Family Medicine, Internal Medicine, General Medicine and provides primary care health services to a defined group of patients. A primary care physician acts at the entry point for all a patient's medical and health care need and takes continuing responsibility for the patient's ongoing comprehensive care.
What kind of doctor is best for primary care?


Generally, there are 5 types of primary care physicians: Family Medicine, Internal Medicine, Obstetrics and/or Gynecology, and Geriatrics. Family Medicine physicians treat patients of all ages and treat a variety of diseases and conditions. Internal Medicine physicians (also known as internists) primarily work with adult patients with common diseases, such as diabetes or high blood pressure. They also provide preventative health services, such as screenings and physical exams. Gynecologists and obstetricians are physicians who specialize in women's health. Gynecologists diagnose, treat, and care for women from puberty through adulthood, and obstetricians provide care to patients before, during, and after pregnancy. Finally, geriatricians are physicians who specialize in the treatment and care of patients who are over 60 years old. They are trained to treat a variety of conditions that are common in older patients, including injuries due to fall or common issues related to memory loss.

You will want to decide which of these specialties will best be suitable for your unique needs when you're choosing the best primary care physician for you and/or your family.
How much is a primary care visit?


The cost of a primary care visit varies depending on your circumstances, if you have insurance, and the purpose of your visit. If you are insured and you are visiting your doctor for your preventative health visit, then there is a very good chance that your visit will be completely covered by your insurance, as stipulated by the Affordable Care Act (ACA), with no co-pay or co-insurance payable by the patient. However, there are some differences between healthcare plans, so it is always a good idea to call your health insurance provider or visit their website for information on your specific plan. The ACA requirements for an annual physical includes a comprehensive review of the cardiovascular, respiratory, musculoskeletal systems, documentation of a patient's medical, family, and social histories, a multi-system physical based on the patient's age, gender, and risk factors, and age-appropriate counseling for health and wellness.

If you are uninsured, then there will be a fee for your annual preventative healthcare visit, but the fee may still be affordable depending on the clinic you visit (each clinic charges their own fees) and the services you receive. Many clinics offer affordable self-pay options or even payment plans if you are unable to pay all at once.

If you are looking for a reliable, trustworthy, affordable, and experienced primary care physician in Fresno, CA, then Fresno Medical Center can help you. Our caring and compassionate staff of expert medical professionals are devoted to helping you and your family care for your health and wellbeing. We accept most major health insurance plans and offer a variety of specials and promotions throughout the year. Visit our website to learn more or call our office if you have questions about insurance and promotions!
Why choose a primary care doctor?


As mentioned above, a primary care doctor is the foundation of your comprehensive healthcare. They will be your first point of contact when you need a checkup or are sick and injured, can diagnose and treat a variety of conditions including common illnesses to preventative healthcare, and refer you to specialists when you need more focused care. It is important to have a primary care doctor you trust and get along with. At Fresno Medical Center, we can care for you in all circumstances; we offer primary care services, internal medicine, diagnostics, and urgent care to patients of all ages at affordable prices and will little to no wait times. Our dedicated staff is ready to help you, so if you are looking for a primary care doctor in Fresno, CA, call our office or visit our website to make an appointment today! e serve patients from Fresno CA, West Park CA, Oleander CA, Lone Star CA, Burness CA, Locans CA, Mayfair CA, and Muscatel CA.