Primary Care Allergy Testing Clinic in Fresno CA
Allergy tests can help identify the source of an allergic reaction. Talk to our team of healthcare professionals today at Fresno Medical Center about the benefits of allergy testing and why you need it. Contact us for more information or schedule an appointment online. We are conveniently located at 6069 N First St # 103, Fresno, CA 93710.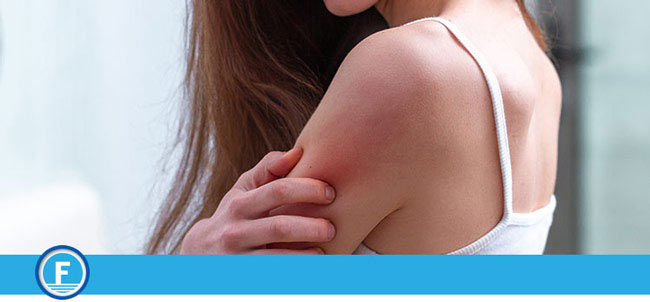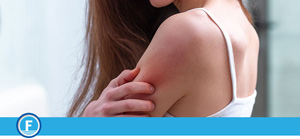 Table of Contents:
How do you get tested for allergies?
How accurate are allergy tests?
What are the benefits of allergy testing?
Where do I get allergy testing in Fresno, CA?
That uncertain limbo space between knowing you have an allergy and knowing you don't have an allergy is a stressful place to be. Everyday things like eating, drinking, or spending time outside that you normally do without thinking can have an element of uncertainty to them if you are unsure how they will affect you. If you find yourself in that space, allergy testing is a great way to clarify your allergy situation so you can either do those things freely or commit to a plan to reduce your allergy symptoms.
How do you get tested for allergies?


There are a few different ways to get tested for allergies, depending on the specific allergy you are getting tested for. The two most common allergy tests are skin tests and blood tests.

Of the skin allergy tests, there are three different types, including a skin prick test, an intradermal test, and a skin patch test. All skin tests use a controlled, trace amount of a particular allergen to see if the patient experiences an allergic reaction when exposed to it.

• Skin prick test: With a skin prick test, the medical provider pricks the skin with a needle and then places a drop of the allergen solution onto the pricked skin. If the skin develops a raised, red, and itchy rash in that spot, the medical provider will diagnose the patient with an allergy to the allergen used in the test.

• Intradermal test: Whereas a skin prick test involves a small prick into the skin and a drop of the allergen solution onto that area, a medical provider injects that trace amount of the allergen into the skin with an intradermal test. Intradermal tests are typically more sensitive than skin prick tests and are therefore used when a skin prick test is inconclusive.

• Skin patch test: Skin patch tests are used to test for a skin allergy known as contact dermatitis. With such tests, a medical provider places the allergen solution on a pad and tapes the pad to the patient's skin. The pad stays on the skin for one to three days.

Blood allergy tests evaluate a patient's blood sample for specific antibodies that their body produces in response to allergens. Blood tests are a far less common way to test for allergies, as they are not as sensitive as skin allergy tests. However, they are used for patients who cannot have a skin test.
How accurate are allergy tests?


Allergy tests are highly accurate when it comes to negative results, but less accurate for positive results. For that reason, a positive allergy test typically calls for increased monitoring of the patient's response to any interaction with the allergen and a general recommendation to either avoid or limit their exposure to that allergen.
What are the benefits of allergy testing?


Allergy testing is beneficial in numerous ways! Some of the benefits allergy testing can provide you with include:

• Allows you to find precise treatment solutions to your allergy symptoms
• Helps you design a meal plan that will mitigate negative allergy symptoms
• Lets you know if you have outgrown your allergy
• Prevents severe allergy attacks from occurring
Where do I get allergy testing in Fresno, CA?


If you require allergy testing in Fresno, CA, you do not need to look far as we proudly provide blood and skin allergy testing here at Fresno Medical Center! You can find our clinic at 6069 N First, Suite 103, in Fresno, California. For an appointment or more information about our allergy testing services at Fresno Medical Center, please do not hesitate to give us a call, schedule an appointment through our website, or come directly to our clinic for a walk-in appointment! We serve patients from Fresno CA, West Park CA, Oleander CA, Lone Star CA, Burness CA, Locans CA, Mayfair CA, and Muscatel CA.