Electrocardiogram (EKG) Specialist in Fresno CA
If you are suffering from symptoms like chest pain, dizziness, shortness of breath, or weakness, visit Fresno Medical Center today. Our experienced doctors can have you get an EKG test done to check if your heart is working as well as it should be! Contact us now or schedule an appointment online. We are conveniently located at 6069 N First St # 103, Fresno, CA 93710.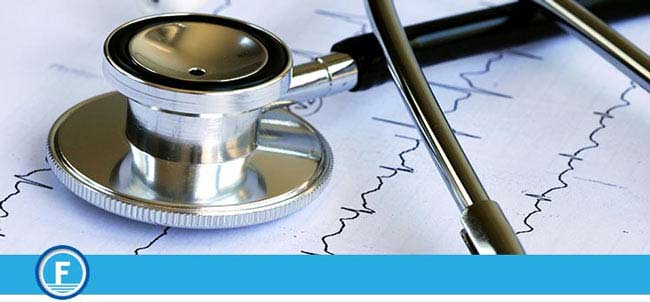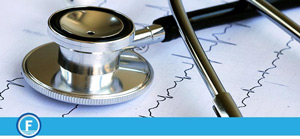 Table of Contents:
What is an EKG?
Why would you get an EKG?
How long does an EKG test take?
What does an EKG diagnose?
An electrocardiogram (EKG) measures your heart's electrical activity. This noninvasive test can measure many aspects, from how fast the heart beats to how well its chambers conduct electrical energy. An EKG machine is typically a portable machine that has 12 leads, or long, flexible, wire-like tubes attached to sticky electrodes.
These are placed on designated areas around the heart and on the arms and legs. The electrodes sense the electrical impulses coming from multiple directions. Undergoing an EKG procedure isn't painful. You don't have to do anything special to prepare for the test. The test itself typically takes five minutes or less.
With this test, your doctor will be able to:
Check your heart rhythm
See if you have poor blood flow to your heart muscle (this is called ischemia)
Diagnose a heart attack
Check on things that are abnormal, such as thickened heart muscle
What is an EKG?


EKG Tests are records of the electrical activity of your heart through small electrode patches that our lab technicians attach to the skin of your chest, arms and legs. Your primary care doctor may suggest you get an electrogram, also known as an EKG to check for signs of heart disease.

EKGs are a quick, safe and painless test that has the ability to:

• Check your hearts rhythm
• Review if you have poor blood flow to your heart muscle
• Diagnose a heart attack
• Check on anything that is abnormal
• Detect any significant electrolyte abnormalities such as high potassium or high or low calcium.
Why would you get an EKG?


EKG offers records of the electrical signals of your heart. It can be quite common and painless to have your doctor test you to detect any heart problems and to monitor your heart's health.

This non-invasive test helps to diagnose common heart problems seen in people of any age. It can also be used to determine or detect:

• Abnormal heart rhythms
• Blocked or narrowed arteries in your heart (which is called coronary artery disease) which can cause chest pain or even a heart attack
• If you have previously suffered from a heart attack
• What a certain heart disease treatments such as a pacemaker are doing

Your primary care doctor may recommend an EKG test if you have any of the following signs or symptoms:

• Chest pain
• Dizziness, lightheadedness or confusion
• Heart palpitations
• Rapid pulse
• Shortness of breath
• Weakness, fatigue, or a decline in the ability to exercise
How long does an EKG test take?


An EKG test is offered at our clinic and is usually completed by one of our nurses or lab technicians. They may ask you to change into a medical hospital gown before the test. If you have hair on the areas they need to access the electrodes too, the nurse or technician may shave the areas so the patches will stick. Once completed, you will lie on an examining table or bed.

The EKG test has up to 12 sensors (also known as electrodes) which will be attached to your chest and limbs. These sticky patches have wires that are connected to a monitor. They will record the electrical signals that make your heartbeat. Our computer will record all the information and display it as waves on the monitor or on a piece of paper.

Breathe normally throughout this test, and lie still. Moving, talking or even shivering can distort the test results. A standard EKG test only takes a matter of minutes (normally 5 to 10 minutes max) if everything is done correctly and the patient has not interrupted the scanning.

After the EKG test, you can resume normal activities.
What does an EKG diagnose?


Our primary care doctors may review the information with you that was recorded by the EKG machine and look for any problems with your heart which may include:

• Heart rate
Heart rate is measured by checking your pulse. However, an EKG is helpful if your pulse is difficult to feel or too fast or irregular to count accurately.

• Heart rhythm
An EKG can show the heart's rhythm and irregularities.

• Heart attack
An EKG test can show any evidence of a previous heart attack or one that may be in progress.

• Inadequate blood and oxygen levels in the heart
An EKG is done while you are having symptoms and can help your primary care doctor to determine if your chest pain is caused by reduced blood flow to the heart muscle such as chest pain or angina or other factors.

• Structural abnormalities
An EKG can provide clues about the enlargement of the walls of your heart or the chambers, any heart defects, and other heart problems.

Your primary care doctor may recommend getting an EKG test done for a number of reasons, usually to determine or detect:

• Abnormal heart rhythm (also known as arrhythmias)
• Blocked or narrowed arteries in your heart which can cause chest pain or even a heart attack
• Whether you have previously suffered from a heart attack
• How well certain heart disease treatments are working such as pacemakers

We welcome you at Fresno Medical Center to call us to book a consultation with one of our experience professionals. We proudly serve the areas of Fresno CA, Burness CA, Locans CA, Lone Star CA, Mayfair CA, Muscatel CA, Oleander CA, and West Park CA.