Our Policies for Fresno Medical Center in Fresno, CA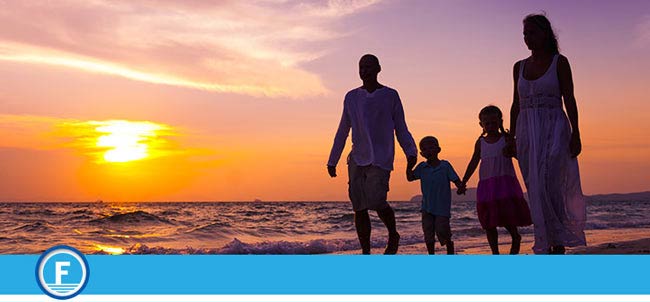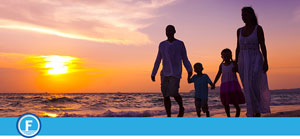 The following policies outline our operating procedures and should answer any questions you may have about Fresno Medical Center's Primary Care. We strive to provide the best medical care and make every effort to provide prompt service and quality healthcare. If you have a question please contact us at (559) 206-4429.
Office Hours
Our clinic is open Monday – Friday 8:00 AM to 12:30 – 1:30 to 5:00 p.m.
Confidentiality and Privacy Policy
We maintain strict Patient Confidentiality and Privacy Policy. At all times we ensure HIPPA compliance. Please visit our Patient Resources for policy details.
Appointments, Schedule and Walk-in Policy
Appointments are available on a Scheduled basis.
Walk-in patients will be given a next time slot available and may have to wait for a long period of time to be worked into the next available spot.
We suggest always to schedule appointments prior to visit
For Scheduled patients we recommend filling out our pre-visit forms to minimize the waiting time.
All patients are expected to arrive at least 10 to 15 minutes prior to their appointment.
We suggest to our patients that they prioritize their problems as most important first and less important second. Should you have more medical issues that need to be addressed, We will be happy to make a follow-up visits as soon as desired by them to address your additional medical concerns.
Appointments – No show and Cancellation Policy
Cancellation of appointments must be done 24 hours in advance of scheduled appointment.
If no notice is provided, No-Shows will be charged a $25 non-refundable scheduling fees
Waiting Time
While we make every effort to reduce patient waiting time to less than 30 minutes, it may be possible that there is a medical emergency or a patient who requires more than their scheduled time.
Please fill out all forms appropriately to minimize wait times and inform the front desk if there is change in your address, phone number, pharmacy or Insurance.
Please have a list of all your medications with exact doses for efficiency and minimize time spent on obtaining this information which affects the waiting time for all patients.
Please provide our clinic with the best daytime phone number so that such emergent reports may be conveyed appropriately.
Lab, X-ray Pathology and Test Results Policy
If you have diagnostic testing, i.e. lab, x-ray, echo, ultrasound, please schedule a follow-up appointment at check-out, so provider may go over the results with you in person.
Please allow 5-10 business days for the physician to review all non-emergent labs, X-rays, Pathology and test results from the date of availability of results. Best way to get your reports is to discuss them in person so that your questions and concerns are addressed.
So that your information should not fall into wrong hands , we try not discuss your information including your labs, X-ray's and other reports over the phone.
Please provide our clinic with the best daytime phone so that such emergent reports may be conveyed timely and appropriately.
Medication Refills Policy
The best time to obtain Medication refills is at your scheduled appointment. Please bring your prescription bottles with you each visit.
Medication refills will be provided at the physicians discretion based on need to see the patient prior to issuing such requested refills. You are given a visit summary at the end of each visit which includes your medication list. Please coincide medications you actually take with this list and inform us if there are any discrepancies.
Some medications have potential side effect that must be monitored. We require regular check-ups 1-3 months depending upon you medical history profile. Please be sure to keep these follow-up appointments.
Most off medications refills are transmitted to your pharmacy electronically. when you call by telephone please allow 2 business days to complete such medications refills
Please watch your prescription bottles , before they get empty contact our office in a timely manner to ensure there will be no gaps in patient's scheduled dosages.
Acute and Chronic Pain Policy
Acute Pain cases will be treated appropriately for a short period of time until resolved or appropriate Pain Specialist referral has been made.
All Chronic Pain cases will be referred to appropriate Pain Specialists.
Absolutely no controlled medicines refills over the phone, after hours, over the weekends or through the pharmacies.
Medical Records Policy
Patient's Medical records will be provided to a healthcare provider, specialist or facility upon receipt of a signed written authorization request; which will be reviewed and completed within 5 business days. There is no fee for this service.
Patients will be provided copies of their medical records for personal use upon receipt of a signed written authorization request; which will be reviewed and completed with 5 business days for a fee.
Additional fees applicable for urgent records requests.
Online Privacy Policy
We maintain a strict patient privacy policy electronically. Please see our Patient resources for policy details.
Cell Phone Policy
All patients and attending members are requested to either turn their cell phones off, set them on silent or on vibrate mode to reduce inconvenience for other patients
All patients and attending members are requested to turn their cell phones off in triage areas and patient examination rooms.
Smoke Free Policy
Our facility is a strictly non-smoking facility.
No smoking is allowed within 150 feet of the premises.
Photo Identification Policy
All patients are required to provide a Picture I. D. at appointments and check-in.
All patients are required to agree for photo identification process.
The photograph will be taken digitally at no cost to patient upon their first visit and stored in the patient's electronic medical record.
Subsequent photographs may be required if any changes to facial features identifiable or in the case of growing children for well child exams and aging adults.
Referrals Policy
Referrals are handled by our Referral Clerk. Referrals may be processed the same day as your appointment or may take up to 5 days, depending on your insurance and/or the urgency of your medical situation. Someone will contact your as soon as the referral has been processed.
It is your responsibility to ensure that your specialist is on your insurance plan.
Please understand that it can take a few weeks to get an appointment with a specialist. This is not something we have control over.
Treatment of Minors Policy
Presence of appropriate legal guardians is mandatory to give consent and provide payment.
Exceptions are made for emancipated minors.
Our clinic is currently only treating patients 14 years of age and older.
No children will be allowed beyond the waiting room to ensure safety and avoid distractions during consult by physician in exam room.
Please make arrangements to provide appropriate supervision of children & minors in our waiting room during your appointment. Under no circumstances should a child under the age of 10 be left unattended.
Insurance and Payment Policy
We require proof of current insurance at check-in for every appointment.
We do not turn patients away for non-insurance.
Non-insured patients will be provided a fee schedule for their visit according to the level of complexity of the visit.
All fees co-payments and deductibles are due at the time of service or your appointment may be rescheduled.
No credit will be extended under any circumstances.
Form Completion Policy
There will be a charge for the completion of medical forms. (Fees vary)
You may be required to schedule an appointment to enable appropriate examination and evaluation if needed for completion of some medical forms, i.e. FMLA, Disability forms require that you come in for an appointment. There will be examination and evaluation fee.
Life Threatening Emergencies Policy
Ours is a Primary Care Medical Office. After hours you will reach our answering service.
We are not equipped to treat life threatening emergencies. For a serious emergency please call 911 right away.
In the event of such a life threatening emergency, we will provide basic life support measures and promptly contact 911 to enable transfer to an appropriate emergent medical care setting.
Dismissal Policy
If you are "Dismissed" – "Discharged" from our practice, it means you can no longer schedule appointments, get medication refills or consider us to be your doctor. You have to find a new doctor in another practice. These are the possible reasons for dismissal
Failure to keep appointments, frequent No-Shows (3 or more)
Noncompliance with treatment, management or advise
Abusive to staff – Angry or foul language
Failure to pay for services on time
Dismissal Process: We will send a letter to your last known address, via USPS, notifying you that you have been dismissed. If you have a medical emergency within 30 days of the date on this letter we will provide necessary emergent medical care. After that, you must obtain medical care from another doctor. We will forward a copy of your medical records upon notification of new provider and a signed authorization for release of medical records.