Family Care Doctor Questions and Answers
Family care doctors diagnose and treat medical problems in people of all ages. Expert primary care practitioner Dr. Gurmej Dhillon, MD, and the medical staff at Fresno Medical Center offer family care, diabetic care, medical weight loss, and functional medicine services. For more information, contact us now or schedule an appointment online. We are conveniently located at 6069 N First St # 103, Fresno, CA 93710.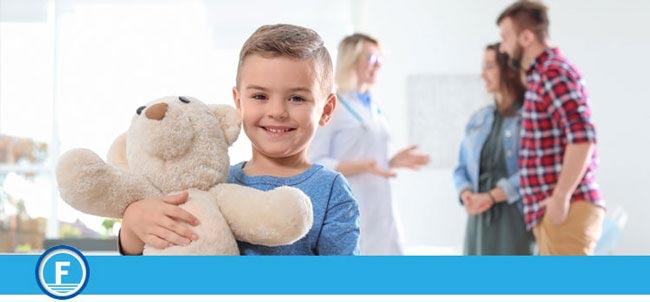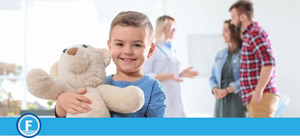 Table of Contents:
How do I find a good family practice doctor?
How can I find a doctor in my network?
Can you have 2 primary care doctors?
What is internal medicine vs family practice?
What should I look for when finding a new family doctor?
How do I find a good family practice doctor?


Choosing a reliable and qualified family doctor can be one of the hardest decisions you can make for you and your family. One way to start your search is to ask your friends and family for recommendations. Once you have a list of recommended physicians, you can do further research online by looking up reviews and the physicians' credentials. From there, you can call the clinics directly and ask about pricing, specials, promotions, specialist referrals, and hospital affiliations. It is also a good idea to ask about the costs of specific services, such as physicals, EKGs, or x-rays, for example.
How can I find a doctor in my network?


If you have health insurance, your choices of physicians may be restricted by your insurance provider's network. This is essentially a list of doctors, specialists, and hospitals that have agreed to provide medical services to the insurance provider's clients at discounted rates. If you visit a doctor or clinic that are "out-of-network" then you might be on the hook for the full cost of your visit. Because of this, it is important that you find a family physician that is within your network.

To do this, you can either call your provider directly or login to your insurance provider's online portal. From there, you should easily find a list of in-network doctors, clinics, and hospitals.
Can you have 2 primary care doctors?


There is really no obstruction to receiving care from two separate primary care doctors. As each doctor has a specific specialty, having more than one doctor for specific reasons may be preferable, such as women who would see both a General Practitioner and a Gynecologist or OB/GYN. However, having two primary care doctors may start to present some confusion or complications, especially if they don't communicate with each other. You may be prescribed medications that don't work well with each other, or you may get frustrated with conflicting advice or treatment plans suggested. You may even be more likely to experience medical errors. Errors, complications, and confusion can be avoided if you see only one primary care doctor.
What is internal medicine vs family practice?


When searching for a primary care physician, you may find that your choices include physicians with specialties in internal medicine or Family Practice. There are a number of differences between these two practices, foremost being the types of patients they treat. Although some family doctors may have training in specific subspecialties, most have training focused on outpatient care that includes a variety of medical issues that affect patients of all ages. However, internists receive training in general medical issues that are specific to adults. They also receive significant training in a variety of subspecialties, such as dermatology, ophthalmology, palliative care, sleep medicine, orthopedics, infectious diseases, and psychiatry. Internists are also more likely to treat patients in hospitals since they receive significant training in inpatient as well as outpatient care.
What should I look for when finding a new family doctor?


Some things to consider when looking for a new family doctor, other than if they are within your network, are:

1. Where is the practice? Will it be easy for you to get there, either by car or public transit?

2. Hospital affiliations. Does the doctor have admitting privileges at your preferred hospital? If not, are you comfortable being treated at the hospitals the doctor uses? Does your insurance cover fees at these hospitals?

3. On-site services. Does the clinic have x-ray or lab services on-site or will you need to go elsewhere? Where is the lab, if it's off-site?

4. Wait times. Do you have to make an appointment? Can you be seen same-day, or will you have to wait longer than a week? Where will you need to go if you have an urgent matter?

5. Is the staff friendly and courteous? Do you like the atmosphere?

6. Does the office direct bill insurance companies or will you have to pay upfront and then apply for reimbursement?

It is also important that you feel like the doctor listens to you and respects your concerns. It's important that you get along with them and that you feel you are receiving quality care.

It can be difficult to find a good family doctor, but you can trust and rely on the dependable, experienced, and qualified staff of medical professionals at Fresno Medical Center in Fresno, CA. Dr. Gurmej Dhillon has over 20 years of experience as an internist. He treats adults and has admitting privileges at multiple hospitals in the area. We accept many major health insurance plans and offer affordable self-pay options to our uninsured patients. Our compassionate and friendly staff at Fresno Medical Center is devoted to providing you and your family with high-quality comprehensive medical. We serve patients from Fresno CA, West Park CA, Oleander CA, Lone Star CA, Burness CA, Locans CA, Mayfair CA, and Muscatel CA.