Chronic Disease Management Doctor in Fresno, CA
Here at Fresno Medical Center, we empathize with the immense challenges of dealing with any chronic condition. Our medical team can help you manage any symptoms you have and find ways to help you recover. Contact us today for more information or schedule an appointment online. We are conveniently located at 6069 N First Street Suite 103 Fresno, CA 93710, USA.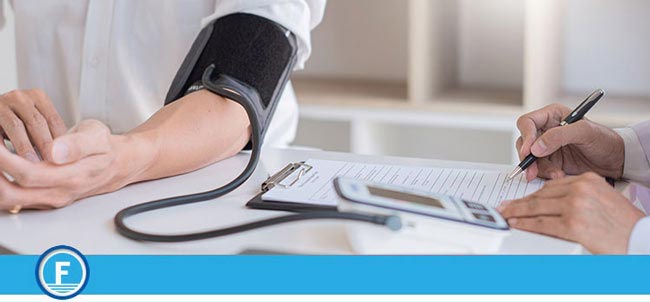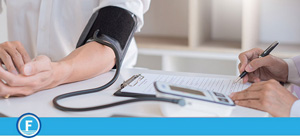 Table of Contents:
What is a chronic disease?
What are the 7 most common chronic diseases?
Can chronic disease be cured?
What is the best treatment for chronic disease?
What is a chronic disease?


Chronic diseases or conditions are defined by having long-lasting effects, appearing over a gradual period, requiring ongoing medical care, and limiting one's capacity to engage in certain activities. While the Centers for Disease Control and Prevention (CDC) defines a chronic disease as any condition that lasts one year or longer, many physicians will officially label a condition or disease chronic if it lasts longer than three months, according to the National Institutes of Health (NIH). Chronic diseases can have several different causes, ranging from poor lifestyle choices and habits, including unhealthy diet, tobacco or alcohol use, and lack of exercise, to age or genetics. Whatever the cause of the chronic disease is, our board-certified doctors at Fresno Medical Center have extensive education, experience, and training to provide exceptional chronic disease management services and treat all our patients with respect, compassion, and dignity!
What are the 7 most common chronic diseases?


According to the CDC, chronic diseases affect sixty percent of adults in the United States! As such, the majority of adults living in our nation suffer from at least one chronic illness. Of those chronic diseases, the seven most common ones in the United States, in terms of mortality and disability rates, are the following:

• Heart disease
• Cancer
• Chronic lung disease (I.e., chronic obstructive pulmonary disease (COPD))
• Stroke (a chronic disease with acute events)
• Alzheimer's disease
• Diabetes
• Chronic kidney disease (CKD)

We can provide excellent treatment for any of the above chronic diseases at Fresno Medical Clinic, in addition to a wide range of those that are less common!
Can chronic disease be cured?


While chronic diseases by definition do not have a cure, that does not mean that a complete recovery is impossible! With the proper treatment and management of symptoms, we can help keep the effects of chronic illness in your life to a bare minimum. At Fresno Medical Center, our board-certified doctors are committed to the highest level of care for chronic diseases. It is our goal for you to achieve a complete recovery from your chronic illness! In the meantime, we will help you find ways of coping and managing so that it does not keep you from engaging with your life in a meaningful way!
What is the best treatment for chronic disease?


The best treatment for chronic disease depends entirely on the condition in question! There are many different treatment options for chronic disease, including surgery, medication, physical therapy, regenerative medicine, functional medicine, and others. That said, here at Fresno Medical Center, we believe that functional medicine is one of the best approaches to treating chronic illnesses! The benefit of functional medicine for treating chronic diseases is that this branch of medicine does not merely focus on the symptoms of your condition but looks holistically at how your whole body contributes to the illness and is affected by it. As such, functional medicine seeks to identify the root cause of the disease, while also profoundly acknowledging how the body– physically, mentally, and emotionally–is interconnected.

If you are looking for an effective, innovative, and unique approach to chronic disease management, you should consider coming to Fresno Medical Center! We invite you to schedule an appointment with us through our website or by calling us at (559) 206-4429 during the hours of 7:30 AM to 5:30 PM. You can find our clinic at 6069 First St North, Suite 103, in Fresno, California. We serve patients from Fresno CA, West Park CA, Oleander CA, Lone Star CA, Burness CA, Locans CA, Mayfair CA, and Muscatel CA.