Bladder Scan Services in Fresno CA
Bladder scanners are commonly used in acute care, rehabilitation, long-term care environments, urology, and gynecology. Talk to our team of healthcare professionals today at Fresno Medical Center about the benefits of a bladder scan. Contact us for more information or schedule an appointment online. We are conveniently located at 6069 N First St # 103, Fresno, CA 93710.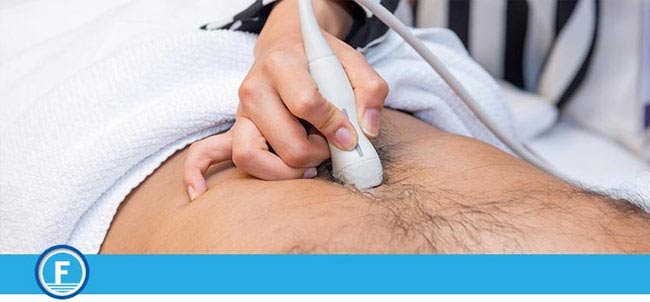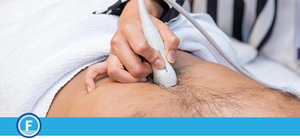 Table of Contents:
What is a bladder scan?
What does a bladder scan show?
Why would you have a bladder scan?
Where can I get a bladder scan in Fresno, CA?
If you are experiencing issues with bladder drainage without a known cause while you are urinating, there is a good chance that you will benefit from a bladder scan to get to the bottom of your issue. We have provided some questions and answers below about bladder scan services to give you a better idea of what is involved when you have a bladder scan.
What is a bladder scan?


A bladder scan is a non-invasive diagnostic procedure that uses ultrasound technology to evaluate how well a patient's bladder is draining. As such, an ultrasound bladder scan takes place in an ultrasound room and is performed by an ultrasound technician under the supervision of a medical doctor.

During a bladder scan, patients are asked to change into a medical gown and lie back on a scanning table. The ultrasound technician, also known as a sonographer, will apply an ultrasound gel on the area between your hip bones and belly button. The gel allows the soundwaves from the ultrasound device, also known as a transducer, to penetrate the skin so that the echoes can create an image of your bladder on the ultrasound monitor.

As such, the sonographer will move the transducer over the area where they applied the gel while evaluating and capturing the images of your bladder that show up on the ultrasound monitor. Midway through the exam, your sonographer will likely ask you to empty your bladder so that the ultrasound monitor can capture more images of your bladder and measure any remaining urine, referred to as "post-void residual."
What does a bladder scan show?


A bladder scan can provide your doctor with information about any of the following medical conditions involving the bladder:

• Bladder diverticulum, which is a pouch in the bladder wall
• Dysfunction of the bladder wall
• Enlarged prostate
• Large tumors in the bladder
• Stones in the bladder
• Urethral stricture, or narrowing of the urethra

If there is urine remaining in the bladder after the patient is asked to urinate midway through the ultrasound bladder scan, it could be due to bladder dysfunction, a urethral stricture, or an enlarged prostate. As such, those three conditions are the most common ones that are diagnosed following an ultrasound bladder scan.
Why would you have a bladder scan?


The most common reason that doctors request ultrasound bladder scans is if their patient is experiencing problems with bladder drainage, which is usually experienced as a difficulty or inability to completely empty one's bladder while urinating. However, they may also order an ultrasound bladder scan whenever a patient of theirs is experiencing other issues with their bladder with symptoms such as the following:

• An excessively frequent urge to urinate
• Checking for blockages in your ureters, which are tubes that are located between your bladders and kidney
• Monitoring the size of any tumors in your bladder
• Pain and irritability experienced in the bladder while urinating
• Searching for any signs of cancer in the bladder
Where can I get a bladder scan in Fresno, CA?


Fresno Medical Center is proud to provide bladder scans to any patient who needs one! As such, if you are looking for a clinic in Fresno, CA, that provides bladder scans, you can get what you need by visiting our clinic. Fresno Medical Center is conveniently located at 6069 N First, Suite 103, in Fresno, California. For an appointment or more information about our bladder scan services at Fresno Medical Center, we welcome you to give us a call, schedule an appointment through our website, or visit our clinic for a walk-in appointment! We serve patients from Fresno CA, West Park CA, Oleander CA, Lone Star CA, Burness CA, Locans CA, Mayfair CA, and Muscatel CA.