Echocardiogram Testing Clinic in Fresno CA
These diagnostic tests help to determine the health and function of the heart as well as diagnose cardiac issues. Contact us today at Fresno Medical Center for more information or schedule an appointment online. We are conveniently located at 6069 N First St # 103, Fresno, CA 93710.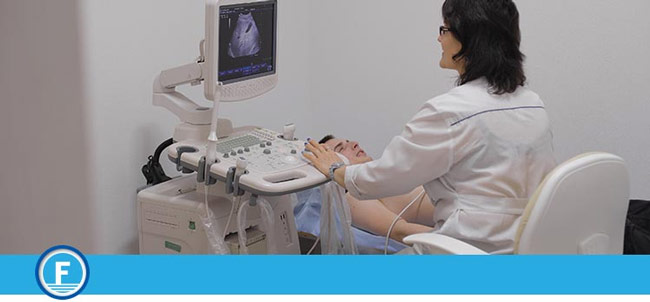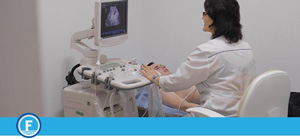 Table of Contents:
What is an echocardiogram test?
Why would a doctor order an echocardiogram?
How long does an echocardiogram test take?
What does the result show?
Fresno Medical Center provides our amazing patients with extensive diagnostic services such as bladder scans, allergy testing, 24 hrs. blood pressure tests, electrocardiograms, echocardiograms, and more! Our team of medical specialists is highly trained in these diagnostic services and is more than willing to answer any and all questions you have. To help you feel prepared, we have gathered information about each one of these services. Here is everything you need to know about echocardiogram testing in Fresno, CA!
What is an echocardiogram test?


An echocardiogram test monitors the movement of your heart and heart valves through an ultrasound. It is completely non-invasive and can be done quite quickly. During an echocardiogram test, your doctor will use a hand-held device called a transducer that transmits high-frequency sound waves that produce an image onto a special ultrasound screen. Because echocardiograms are meant to check the heart, the transducer will be moved back and forth on your chest.

There are several types of echocardiogram tests including a standard echocardiogram, transthoracic echocardiogram, transesophageal echocardiogram, stress echocardiogram, dobutamine stress echocardiogram, and intravascular ultrasound. Discuss with your doctor which type of echocardiogram you need for your personal health issues. The doctors at Fresno Medical Center will explain the test you need and how you need to prepare for it. If any questions arise in your head during the consultation, make sure to ask so that you leave our offices confident in what your next appointment will look like.

Why would a doctor order an echocardiogram?


An echocardiogram test may be ordered if you are showing any symptoms of a heart condition. Symptoms of a heart condition can vary in severity and can present themselves both gradually and suddenly. Symptoms of a heart condition include the following:

• Chest pain
• Shortness of breath
• Dizzy spells
• Fainting
• Strong heart murmur
• Irregular heartbeat
• Swollen ankles
• Swollen feet
• Swollen legs
• Swollen abdomen
• A worsening condition affecting your heart

If your doctor suspects these could be signs of a heart valve disease or other heart condition, they will order this special type of ultrasound.

How long does an echocardiogram test take?


An echocardiogram can take anywhere from about 20 to 45 minutes. However, you won't hear back until the ultrasound technician gives your results to your doctor. During the echocardiogram, you may be asked to move around, change positions, and breathe in specific patterns. This will allow your technician to get all possible images and angles of your heart.

What does the result show?


The results of an echocardiogram will give needed insight into how your heart moves. It will show your doctor an image of the heart, four chambers, and four valves that work together to create a healthy heart. If any irregularities in your heartbeat occur, your doctor may order additional tests such as a transesophageal echocardiogram. Results of an echocardiogram can potentially show:

• Heart valve disease
• Damaged cardiac tissue
• Chamber enlargement
• Stiffening of the heart
• Fluid around the heart
• Blood clots
• Pulmonary hypertension
• Heart disease
• Heart tumors
• Congenital heart abnormalities
• Leaky heart valves

If you have any concerns about your heart health, please schedule a consultation with Fresno Medical Center. Our professional medical staff will help find the root cause of your symptoms and treat them accordingly. If you are showing any symptoms of a heart condition, we will likely run blood work, an echocardiogram, and an electrocardiogram. We would love to see you and your heart healthy and are here to support you through the entire process of diagnosis, treatment, and recovery! If you have any further questions about heart health or our clinical diagnostic services, please feel free to reach out during our business hours. We provide primary healthcare services to patients from Fresno, CA, Mayfair, CA, Muscatel, CA, Clovis, CA, Oleander, CA, Locans, CA, Burness, CA, Lone Star, CA, and West Park, CA.