Comprehensive Physical Exam Clinic in Fresno CA
At Fresno Medical Center, we provide complete physical exams to evaluate your health and test for prevalent chronic health issues. Call us for more information or schedule an appointment online. We are conveniently located at 6069 N First St # 103, Fresno, CA 93710.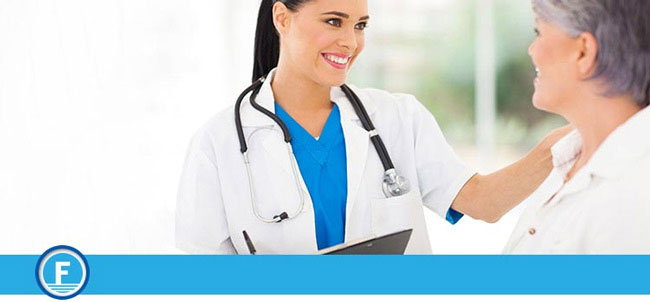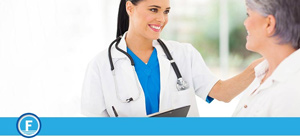 Table of Contents:
What is a comprehensive physical exam?
What is the advantage of a comprehensive medical exam?
Why is a comprehensive medical exam important?
What is included in a complete physical examination?
Welcome to Fresno Medical Center! We are a primary care medical clinic offering services such as diabetic care, functional medicine services, Dexa scans, and comprehensive physical exams. Our clinic believes in empowering our patients with the medical knowledge and purposes behind each one of our services. Understanding why we do what we do will hopefully help you come to our clinic with purpose and mental ease. Below is everything you may want to know about our comprehensive medical exams and why they are valuable to your overall health.
What is a comprehensive physical exam?


A comprehensive physical exam is a yearly check-up with your primary care physician used to assess your current health and prevent future conditions. During this exam, your doctor will ask you questions about your medical history, lifestyle, physical health, mental health, and family history. Each of these factors will help your doctor further understand your health. They will also conduct a series of exams possibly including a blood pressure test, blood testing, and screening for various illnesses and cancers.

What is the advantage of a comprehensive medical exam?


The main goal of a comprehensive medical exam is to keep our patients healthy and catch any early signs of disease or illness. This can dramatically reduce the risk of developing life-threatening conditions down the road. In some cases, your doctor may find that you have diabetes, high cholesterol, early signs of cancer, an increased risk for a heart attack, mental health issues such as depression, or any other condition that may be negatively impacting your mind and body. If your doctor does find an underlying medical concern, they can then make a treatment plan and possibly refer you to a specialist.

Why is a comprehensive medical exam important?


Comprehensive medical exams are extremely important for all ages. Some medical conditions aren't noticeable until it's too late. Fortunately, our team of highly specialized doctors is equipped with the education and experience to diagnose most medical cases. Advantages of these exams include:

• You will discuss dietary and exercise routines so that you can make positive adjustments if necessary
• Your doctor can diagnose illnesses and diseases in order to come up with effective treatment plans
• You can update your immunizations
• Your doctor can prevent and screen for any possible health issues
• You can avoid potential health threats
• You can keep your primary doctor up to date on your medical history and get referrals when necessary
• You can talk to your doctor about any concerns you may have about your health, our doctors will happily answer any questions you have

What is included in a complete physical examination?


Comprehensive exams typically include three parts: laboratory testing, the physical exam, and the question and answer type discussion with your doctor.

Your doctor will screen and test for the following:

• Atherosclerosis
• Heart disease
• Stroke
• Diabetes
• Anemia
• Gout
• Liver disease
• Kidney disorders

During a man's physical test they will include these as well:

• Cholesterol test
• Prostate cancer screening
• Testicular exam
• Abdominal aortic aneurysm screening

During a woman's physical exam they will likely include these tests:

• Mammogram
• Pap smear
• Pelvic exam
• Osteoporosis screening
• Cholesterol test

The extensive lab test will include:

• Complete Blood Count (CBC)
• Complete Metabolic Profile (CMP)
• Urinalysis
• PSA
• Thyroid Stimulating Hormone (TSH)
• Gamma Glutamyl transferase (GGT)
• Lactate Dehydrogenase (LDH)
• C-Reactive Protein
• Magnesium
• Lipid Profile
• Phosphorous
• Uric Acid

If something comes up abnormal in your blood tests, your doctor will go over your results and discuss what that may mean for your health. However, if the test comes back clear, you won't need a follow-up appointment.

If you or a family member is in need of a comprehensive physical exam, please give Fresno Medical Center. We provide primary healthcare services to patients from Fresno, CA, Mayfair, CA, Muscatel, CA, Clovis, CA, Oleander, CA, Locans, CA, Burness, CA, Lone Star, CA, and West Park, CA. For more information about this service, please call our reception and we can book you in for new patient consultation. We look forward to seeing you at Fresno Medical Center!