24 Hour Holter Monitor Services in Fresno, CA
A Holter monitor records your heart's activity for 24 hours. It helps the doctor diagnose the source of a heart problem that is not shown on an EKG. The Holter monitor is worn as you go about your daily activities. It helps your provider determine what is causing your heart to flutter, a racing heart, or dizziness. The test is painless. At Fresno Medical Center, Dr. Gurmej Dhillon, MD, and his team offer a 24 hour Holter monitor service to measure heart activity. Contact us today for more information or schedule an appointment online. We are conveniently located at 6069 N First St # 103, Fresno, CA 93710.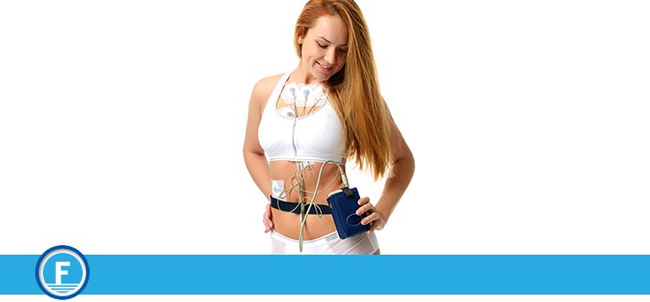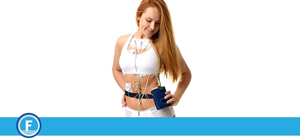 Table of Contents:
What is the Holter monitor test?
Who needs a Holter monitor test?
What conditions can a Holter monitor find?
How long does it take to get results from a Holter monitor?
Most people who have suffered from cardiac symptoms including unexplained palpitations or dizziness have undergone an EKG (electrocardiogram, also known as ECG) test to identify potential causes or visualizations of irregularities within the heart rate. This test is only used to monitor the heart rate for 5 to 10 minutes, often providing some results, but frequently missing some vital results due to the short time span. The Holter monitor test allows physicians to obtain information regarding the heart health of the patient over a longer period, even for multiple days, for more conclusive or accurate results.
What is the Holter monitor test?

The Holter monitor test is essentially a longer-term EKG test that monitors an irregular heartbeat or palpitations over a period of 12, 24, or 48 hours. The monitor itself is around the size of a cellphone and is connected to the patient's skin through wires and electrodes with adhesive. It is intended to be worn comfortably for the allotted time to provide a more extensive read on how the heart functions throughout daily activities or if the patient has previously undergone an EKG test that provided inconclusive results due to the short amount of time that the heart is monitored. The Holter monitor test is entirely pain-free and can help physicians determine potential causes or symptoms regarding the overall heart health of the patient.
Who needs a Holter monitor test?

A Holter monitor test is commonly recommended by a physician if an EKG test has already been performed on the patient but provided inconclusive results. This is likely because the EKG only provides results from a very short amount of time monitoring the heart, but many heart conditions take several hours or continuing daily activities before irregularities or other concerns are indicated. It is common for patients to receive a Holter monitor test if they have experienced symptoms of low blood pressure, persistent fatigue, dizziness, or fainting. The Holter monitor can gather more information regarding the regularity of the heartbeats, the presence of palpitations, heart flutters, and much more, to provide insight to explain why the patient may be experiencing certain symptoms and what course of treatment is recommended.
What conditions can a Holter monitor find?

A Holter monitor is used to determine the cause of different heart concerns including irregularities in the heart rhythm, heart palpitations, as well as unexplained fainting and dizziness. It is a test that is also very effective in helping physicians determine how well courses of treatment for cardiac conditions are progressing, such as determining how well-prescribed medications are working, if an implanted pacemaker is providing effective results, and whether the heart is receiving sufficient levels of oxygen. It is also common for those wearing a Holter monitor to have some sort of recording device to keep track of differing symptoms such as heart flutters or shortness of breath to make note of when these different symptoms are occurring. These recordings of symptoms are frequently used to determine if a patient is suffering from irregularities of heartbeat or other conditions due to stress or anxiety depending on the environment noted by the patient when the symptoms are taking place. This can help patients to determine different triggers or causes for their palpitations or irregularities to avoid unnecessary stress or anxiety, often resulting in the lessening of other physical symptoms as well.

The Holter monitor will be recommended for use in urgent care or emergency situations as it is intended to provide results obtained over several hours, and it is also not used unless the patient has reported relevant cardiac-related symptoms.
How long does it take to get results from a Holter monitor?

While the Holter monitor can be worn for anywhere from 12 to 48 hours to provide a wider window from which results can be determined, it can take one to two weeks before the results provided by the Holter monitor will be deciphered and reported to your physician. Once the monitor is returned to a technician, it takes a bit of time for them to review the results and to send their observations from the test back to your primary care provider to analyze the results that the technician determined. Results provided from the Holter monitor can lead to several treatment options, including various heart medications, a pacemaker, a cardioversion procedure, an ablation, or for the implementation of other cardiac tests if the results remain inconclusive.

We welcome you to Fresno Medical Center to call us to book a consultation with one of our experienced professionals. We proudly serve the areas of Fresno CA, Burness CA, Locans CA, Lone Star CA, Mayfair CA, Muscatel CA, Oleander CA, and West Park, CA.