4 Questions to Ask Your Immigration Physical Exam Doctor
The immigration medical examination includes a review of your medical history and a physical exam. If you require an immigration medical exam or want to learn more, talk to our team at Fresno Medical Center today about an immigration physical exam for you and your family. For more information, contact us now or schedule an appointment online. We are conveniently located at 6069 N First St # 103, Fresno, CA 93710.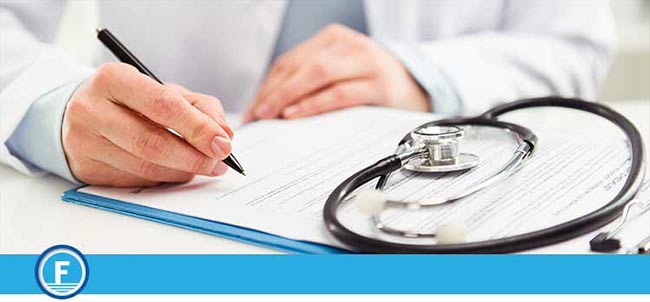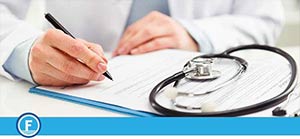 Table of Contents:
What is immigration physical exam?
What diseases does immigration test for?
How long does immigration physical exam take?
What does immigration physical exam consist of?
What is immigration physical exam?


Usually, an immigration physical exam isn't the same as one you would receive from your primary care doctor, who, in addition to diagnosing an ailment, may prescribe medication and provide treatment. With an immigration physical examination, the doctor is specially certified to conduct a U.S. Immigration physical examination, and generally does not prescribe medication, nor provide treatment. In order to immigrate to the United States, and apply for permanent residency (Green Card), a routine part of the process is a physical exam, to ensure public safety, and to remove reasons for inadmissibility to the country. The reason for an extensive immigration physical examination is to identify applicants for immigration who have inadmissible health-related conditions, or communicable diseases of public health significance, and to prevent the spread of infectious diseases. The immigration physical exam is quite extensive, and an important aspect is the immigration process.
What diseases does immigration test for?


An immigration medical exam includes an assessment of the following vaccine-preventable diseases: mumps, pneumococcal pneumonia, measles, polio, tetanus and diphtheria toxoids, meningococcal disease, rubella, pertussis, Haemophilus influenzae type B, rotavirus, hepatitis A, hepatitis B, varicella, and influenza. As of October 1st, 2021, a full-series of COVID-19 vaccinations must be completed, unlike other vaccines, before the physician can complete the medical report for immigration. An applicant should remember to bring a copy of any past vaccine reports to their immigration physical exam, as the examiner will not be able to take your word for it. The doctor may administer any vaccines (at least the first dose) you haven't had, but are require to have in the United States. The vaccine required will different for everyone, and will depend on the age of the applicant.

There is a list of diseases of public health significance that would make a person inadmissible to the US, and likely not acquire a green card, which include:

• Tuberculosis
• Syphilis
• Gonorrhea
• Hansen's Disease (Leprosy)

Certain diseases might subject an applicant to quarantine, which include: novel or re-emergent influenza (COVID-19), yellow fever, severe acute respiratory syndromes, cholera, diphtheria, plague, smallpox and infectious tuberculosis.
How long does immigration physical exam take?


The only time consuming part of the immigration physical is the time it takes to receive results, which is commonly 1 week to 10 days, depending on the results of the blood tests. If for some reason blood tests reveal positive results for anything that may represent a significant concern, additional tests will be performed, and the Form I-693 may take longer to process. In the highly unlikely event the doctor is unable to accurately diagnose a suspected issue, and they cannot say for sure whether you pass the physical exam, another qualified doctor in the medical center will be called to conduct additional testing.
What does immigration physical exam consist of?


The typical physical examination part of the immigration medical exam begins with the doctor examining the following:

• Eyes, ears, nose and throat
• Extremities
• Heart
• Lungs
• Lymph nodes
• External genitalia

The examining doctor may also order blood tests to check for syphilis, as well might order chest x-rays to look for tuberculosis among other abnormalities that may indicate an inadmissible disease. In addition to the examining doctor assessing your physical health and body function, they will also perform an examination of your mental status. This examination will include assessing your intelligence, comprehension, thought, judgement, affect, mood and behavior. At Fresno Medical Center, our highly trained, and compassionate team of doctors are certified to perform specialized, immigration physical exams, and pride themselves on providing their patients with the comfortable, convenient and professional care they need. Call our center and speak with one of our friendly staff to arrange an appointment. Or, you can visit our website for directions since we also offer walk-in service five days a week. We serve patients from Fresno CA, West Park CA, Oleander CA, Lone Star CA, Burness CA, Locans CA, Mayfair CA, and Muscatel CA.