Pre-Employment Physicals Specialist in Fresno, CA
So, you landed the big job and now you need a pre-employment physical. We can help with that! Fresno Medical Center offers pre-employment physicals in Fresno CA. Contact us today or visit us online to book an appointment. We are conveniently located at 6069 N First St # 103, Fresno, CA 93710.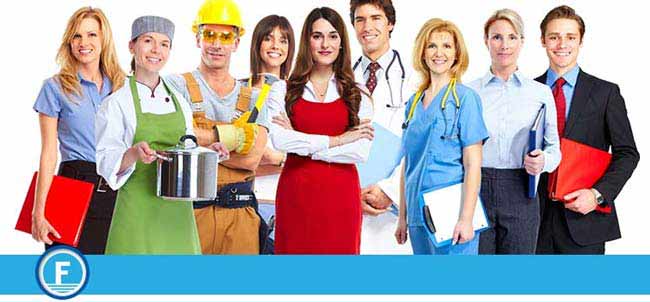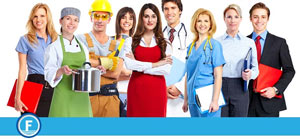 Table of Contents:
What is a pre-employment physical?
How long do pre-employment physicals take?
Where can I find pre-employment physicals in California?
What is a pre-employment physical?

A pre-employment physical is a medical exam performed by a doctor to ensure that the potential employee is physically and mentally fit to perform the tasks of the job that they are applying for. Pre-employment physicals must be kept confidential by the company and cannot be used to discriminate against potential employees. The company will look at a prospective employee's overall work history to determine their qualifications for the job and may request a pre-employment physical to ensure their health is in line with the overall responsibilities of the job. Pre-employment physicals are commonly used for jobs that are physically demanding, to determine if there are any health-related concerns that could prevent the employee from doing the job or put them at a higher risk of getting injured on the job.

A general pre-employment physical includes testing the prospective employee's vital signs, similar to an annual check-up. The doctor will also ask about, and note any bruises or swelling and discuss the employee's mental health and medication history. A pre-employment test can also include drug and alcohol screening, particularly in jobs that require operating or lifting heavy machinery and handling harmful and dangerous chemicals. Depending on the job, there may also be further tests to determine the employee's physical ability and stamina, if these are factors that are going to affect their job performance.

Companies who request pre-employment physicals as part of the consideration process must also implement a reasonable accommodation policy for employees who have disabilities. An employee can be classified to work as "fit for work with restrictions" if there is a disability that may limit them from performing all of the functions of a job. This will ensure their responsibilities on the job are suitable to their capabilities, and they are not performing tasks that could endanger them or others around them.
How long do pre-employment physicals take?

Pre-employment physicals can be long or short, depending on the information required by the company to determine the prospective employee's suitability for the role. A typical pre-employment physical will take approximately an hour at the doctor's office, including any additional, and relevant, tests that can be performed on-site. If further testing is required, either physical or mental, or testing that cannot be performed in the physician's office, additional visits to a trained professional or medical clinic will need to be booked.

Companies may also choose to have ongoing testing done on employees, either scheduled or at random, to determine the ongoing physical abilities of their employees, if relevant to the work the employees are doing. Random drug and alcohol testing is common for jobs that require the use of heavy machinery, handling of dangerous or harmful chemicals, and physical labor. Each company will have its own policies regarding drug and alcohol use and determine its physical and drug testing processes as needed.
Where can I find pre-employment physicals in California?

Pre-employment physicals are available at most health care centers in California, through a qualified physician. Depending on the testing needed, the company you are applying to may be able to refer you to a clinic that performs their specific tests. Your family doctor should also be able to complete a pre-employment physical for you or should be able to direct you to a location if they are not able to perform one for you.

If you are in need of a pre-employment physical, then we invite you to contact us through our website. We offer pre-employment physicals for patients – no appointment necessary. We will help ensure your pre-employment physicals are done in a timely and effective manner, helping get the results back for your next big job. In Fresno, CA patients can find trusted family doctors at Fresno Medical Center. We proudly serve the areas of Fresno CA, Burness CA, Locans CA, Lone Star CA, Mayfair CA, Muscatel CA, Oleander CA, and West Park CA.