3 Questions to Ask Your Diabetes Doctor
Are you in need of treatment for your diabetes? Look no further than Fresno Medical Center where our trained staff can help diagnose and treat your type 1 and type 2 diabetes. Please call us today or request an appointment online. Our clinic is located at 6069 N First St # 103, Fresno, CA 93710.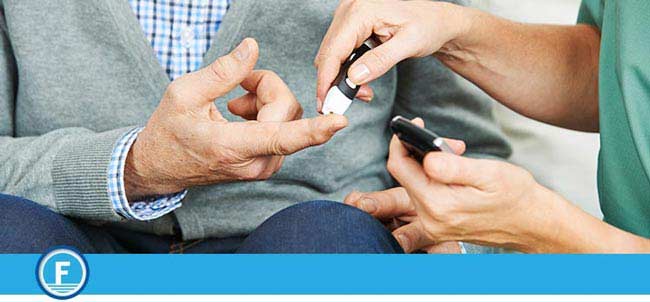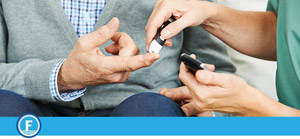 Table of Contents:
What is the best doctor to see for diabetes?
Can diabetes be cured completely?
How long can you live with diabetes?
Diabetes is a frustrating condition to deal with as it forces you to live a strict and vigilant lifestyle, carefully observing what you put into your body and how your body is reacting on a daily, hourly basis. However, with proper treatment and management of this limiting condition, it can get better! At Fresno Medical Center, we want to give you the tools, care, and resources to properly manage diabetes with the hope of overcoming its grasp on your life.
What is the best doctor to see for diabetes?


The best doctor to see for the treatment of diabetes specializes in internal medicine and has the necessary training or extensive experience in the subspecialty of internal medicine known as endocrinology. The practice of endocrinology involves the evaluation, diagnosis, and treatment of diseases in the endocrine glands, as well as hormonal and metabolic disorders. The endocrine system of glands includes adrenal glands, the hypothalamus, the ovaries, the pancreas, parathyroid glands, pineal glands, pituitary glands, the testes, and thyroid glands. Diabetes occurs when either the pancreatic gland that is located behind the stomach does not produce enough insulin or the immune system cannot use the produced insulin properly.

At Fresno Medical Center, Dr. Gurmej Dhillon has been practicing internal medicine for 20 years, and has provided exceptional diabetes treatment during that time! Much of Dr. Dhillon's practice with internal medicine has been focused on treating endocrinological disorders, such as thyroid, hormonal, and metabolic disorders, in addition to diabetic treatment. As such, he is fully qualified to treat diabetes, and you can trust his expertise to help you manage diabetes in productive ways.
Can diabetes be cured completely?


Sadly, there is no cure for diabetes currently. However, with proper treatment and management of the condition, it can go into remission. With remission, the signs of diabetes are gone even though it is still technically present in the body. There are different levels of remission of diabetes. These are partial, complete, and prolonged remission. Partial remission occurs when a person's blood glucose level remains lower than what would be a definitive diagnosis of diabetes for at least one year without the aid of medication. An affirmation of complete remission is given when a patient's blood glucose levels return to normal for a least one year, while prolonged remission occurs when they remain at completely normal levels for at least five years. Since there is no known cure for diabetes, a doctor can only declare an individual to be in remission rather than cured of the illness, even if they have been so for 20 years.
How long can you live with diabetes?


Individuals with diabetes can live long, meaningful, and productive lives if symptoms are treated and managed correctly. It is impossible to know for sure how diabetes will affect a person's life expectancy. On average, type 2 diabetes reduces a person's life expectancy by ten years, while type 1 diabetes reduces a person's life expectancy by 20 years. Factors that can significantly improve an individual's life expectancy include diligence in taking medication, regular screening of blood-glucose levels, rigorous diet and exercise routines, and helpful stress management strategies.

If you are looking for a reputable doctor to help you with diabetes treatment, we welcome you to Fresno Medical Center! Our friendly and professional staff will provide you with compassionate and expert care. To book an appointment with us, you can do it online or call us at (559) 206-4429. Fresno Medical Center is located at 6069 N First St, Suite # 103 in Fresno, California. Our hours of operation are Monday through Friday from 7:30 AM to 5:00 PM, and we are closed for lunch from 12:00 PM to 1:30 PM. We serve patients from Fresno CA, West Park CA, Oleander CA, Lone Star CA, Burness CA, Locans CA, Mayfair CA, and Muscatel CA.