Diabetes Treatment Questions and Answers
Fresno Medical Center offers diabetes treatment by experienced specialists. We accept most insurances and self pay options. For more information call us today or simply request an appointment online. We are located at 6069 N First St # 103, Fresno, CA 93710.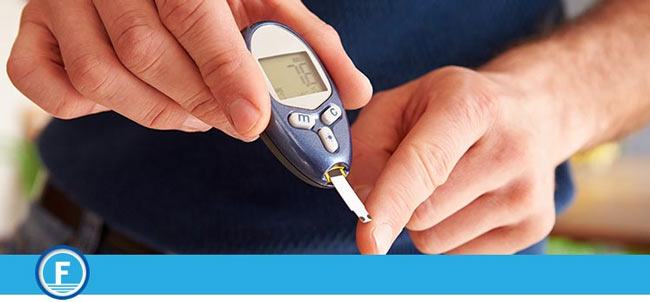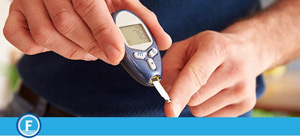 Many Americans have to live with diabetes, but many of them aren't aware of the different treatment and management options available. These solutions can improve their quality of life tremendously. Here at Fresno Medical Center, we provide diabetes treatment in Fresno, CA. We also provide invaluable wellness information for diabetics to help them manage the condition and live a normal life. Read on to learn what we can do for you or a diabetic family member here at Fresno Medical Center.
What is diabetes? What are the different types of diabetes?
Diabetes is a common chronic condition in the United States. It occurs in individuals who are unable to properly process sugar, who struggle to produce insulin, or who can't use insulin effectively within the body. Because of these issues, sugar will build up in the individuals' blood, which can be dangerous.
Diabetes has 3 different types: gestational diabetes, type 1 diabetes, and type 2 diabetes. Gestational diabetes affects pregnant women, and is relatively uncommon. Type 1 diabetes, formerly known as insulin-dependent diabetes, affects mostly children and adolescents, and is less common than type 2 diabetes. Type 2 diabetes affects adults and some children, and is more common.
How is diabetes diagnosed?
Diabetes can have many symptoms, some of which could be frequent urination, excessive lethargy, skin sores that do not heal well, extremely dry skin, extreme hunger or thirst, or tingling/numbness in the extremities.
People with type 1 diabetes might be suffering from severe stomach pains or vomiting. Typically, people with type 2 diabetes tend to be overweight or obese, or they do not exercise regularly.
Please remember that diabetes cannot be self-diagnosed. If you believe you have diabetes, please come see a professional here at Fresno Medical Center! We will perform the appropriate blood work and diagnose you professionally.
What are the common treatments for diabetes?
Women can develop gestational diabetes during pregnancy. Women with gestational diabetes require exercise, insulin injections, and adopting a diabetic diet. These treatments can help manage symptoms in the long term, and we can create a treatment/management plan for you here at Fresno Medical Center.
People with type 1 diabetes struggle to produce enough insulin naturally, so they require artificial insulin injections. Exercise and the diabetic diet will also help treat and manage symptoms.
Type 2 diabetes is commonly treated with oral medications, insulin, exercise, the diabetic diet, and/or other lifestyle modifications. Here at Fresno Medical Center, we have found that science-based lifestyle changes can do a lot for these patients. These lifestyle changes can help you metabolize food much easier and ease many of your symptoms. Here is what we recommend:
Regular exercise – This can be excellent for your metabolism and overall health. This should be a part of every diabetes treatment and management plan.
A change in your diet – This is also essential. The goal is to decrease or eliminate sugar and simple carbs in your diet so your body won't have to struggle as much to process these substances.
Blood glucose tests: These tests will help us monitor your blood sugar levels and your progress during treatment!
And other personalized methods
How can I get a diagnosis and diabetes treatment in Fresno, CA?
Here at Fresno Medical Center, we want to help you put together a full treatment and management plan. This plan will help you in the long term and can mitigate many of the common symptoms associated with diabetes. It begins with a simple phone call, so get in touch with us at (559) 206-4429. We serve patients from Fresno CA, West Park CA, Oleander CA, Lone Star CA, Burness CA, Locans CA, Mayfair CA, and Muscatel CA.
For diabetes treatment by specialists near you in Fresno CA, reach out to us at Fresno Medical Center. We look forward to helping you create a diabetes treatment and management plan that will help you live the life you want!